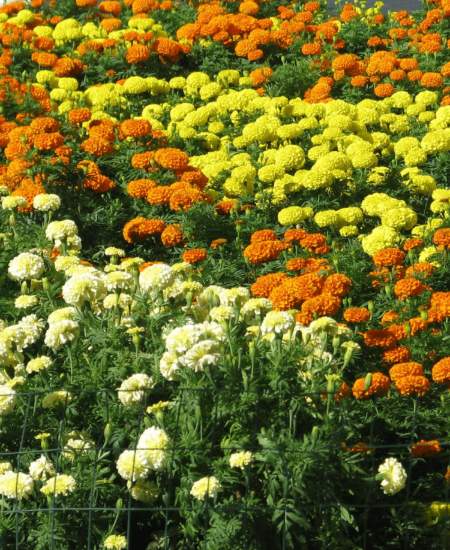 Volunteering:
The Sansthā (Devanagari: संस्था)[1] provides opportunities to all age groups to volunteer and participate in various events and programs held during various times of the year. Volunteers are needed in almost every activitiy. You can choose to involve yourselves in your area of interest at appropirate levels depending on your skills, eagerness to learn and do something good for the community at large.
Contributing in activities that are outside of one's regular profession provides an opportunity to learn, bond and awakens one to the reality that is there is so much to know and learn in this world. Knowledge around us is much beyond the scope and life of an individual. Wise men have said, learning never stops. There is something to learn each day of our lives.
Volunteering also provides means to releive stress and is good for body and mind. One the main reasons, that is given for not volunteering, is lack of time. Here, we provide you with flexible schedules to serve on location and remotely.
Why shoud I Volunteer?
Volunteering helps you give back to the community. All of us have come to this world with nothing and depart with nothing. What we accomplish in this world, is worth reflecting, assimiliating and analyzing. Volunteering is a way to serve the community without expecting any gains or reward in return. It is being compassionate, gracious and thankful for our lives. Whether one is a believer or not, it brings great happiness and joy to be able to share our resources and do something for others without any hidden motives. It defines charity, giving or as it is said in hindu culture, Dāna (Devanagari: दान).
How can I Volunteer?
To volunteer, you fill out the volunteer request form. The form is available on request when you visit the Temple or online. When you submit the form, it helps us to notify you of upcoming opportunities that match with your chosen preferences. After making a decision, you can enroll by phone, text, email, online or in person.
What happens when I Volunteer?
Once you receive confirmation of your volunteering details, you will be assigned a mentor who will work with you, provide orientation and ensure that you have all the necessary infomration to successfully complete the assigned project and have a great expereince. Suggestions made by volunteers are valuable to us. They are periodically reviewed. Yet, at times it may be inconvenient or not possible to implement them in the overall context.
Will I get a certificate of completion?
The short answer is yes. Certficiate of completion is provided on request only. Students, interns, job seekers and those providing mandated community service can benefit from obtaing a certificate upon completion of a volunteering activity. Please notify us upon enrollment if you are in need of a certificate.
We need volunteers in everything we do.
first-time, one-time or ongoing volunteers Welcome!